Energy Tips – Do New Windows Really Make a Difference?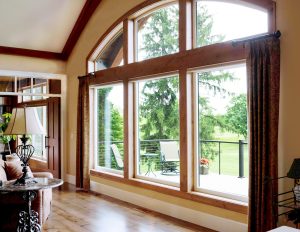 Sometimes it's hard to know if a home improvement project is truly worth it. You've undoubtedly heard a lot about the value that products like replacement windows can provide, but can you be sure that your investment will make a real difference? In the case of energy efficient replacement windows, the answer is a resounding yes! New windows can make a substantial difference in your home's thermal performance, its value, and your quality of life.
New Windows Can Save You Money
An energy-efficient residence is a boon to any homeowner, and one of the best ways to improve on efficiency is to have new windows installed. The U.S. Department of Energy estimates that 25%-30% of a residential building's energy use is caused by heat gain and loss through windows. These numbers are a great testament to the value energy-efficient windows provide. After all, no one wants to lose money every month because their windows aren't up to par. With modern, energy-efficient windows, you could see a significant reduction in your monthly energy bill, and your home's value may increase too.
Energy-Efficient Windows Will Keep You Comfortable
There's not much worse than coming home to a hot, humid living space in the summer, or spending the winter shivering under several blankets. Energy-efficient windows reduce the likelihood of both these problems. With well-insulated windows, your home's temperature will be kept more consistent and comfortable, and your HVAC system won't have to work as hard.
Get High Efficiency Windows
At WinTek USA, we offer our own line of energy efficient replacement windows—EcoTek by ProVia. These windows are crafted by the industry-leading manufacturer, ProVia, and use ENERGY STAR®-rated glass to ensure excellent thermal performance. To learn more about our windows, and have them installed in your home, contact WinTek USA today.