The Local Home Improvement Contractor to Choose for Improved Home Energy Efficiency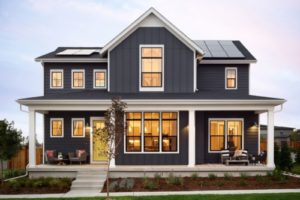 Are you looking for ways to improve your home's energy efficiency and lower your monthly energy bills? If the windows and doors in your home are aging, they offer a great starting point. WinTek USA is a local home improvement contractor and energy efficiency expert that offers high-performance replacement windows and doors that can deliver the improvements you're looking for.
Energy-Efficient Home Improvements
Our replacement windows and doors are made in the USA and designed for optimal energy efficiency. In fact, our EcoTek by ProVia windows blend outstanding performance with timeless beauty. We also install entry doors and patio doors made by ProVia, a brand that's renowned for its exquisite craftsmanship.
Our Service Area
Energy-efficient home improvements from WinTek USA are available in the following cities:
Alabama
Arkansas
Northern Louisiana
Mississippi
Tennessee
East Texas
Why Choose Us as Your Local Home Improvement Company
At WinTek USA, our seamless 12-step process ensures our customers' window and door replacement projects are completed in a timely and stress-free manner. We are licensed, bonded, and insured, and we're ENERGY STAR® certified. Additionally, we offer a 100% satisfaction guarantee, as well as lifetime warranties.
To learn more about how our windows and doors can improve energy efficiency at your home, contact WinTek USA today. We are a local home improvement contractor you can trust for your home.