A Reputable Home Improvement Contractor Installing Windows and Doors in Little Rock, AR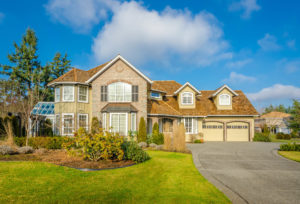 When homeowners in the Little Rock, Arkansas, area need new windows or doors for their home, they know to turn to WinTek USA. As one of the leading home improvement contractors serving the area, we are known for installing windows and doors that are both beautiful and highly efficient. Choose us for:
Beautiful and Energy-Efficient Replacement Windows
If you're looking to make energy-efficient home improvements, upgrading your home's windows is a great way to do so. And that's particularly true with WinTek USA on the job. We offer three proprietary series of windows that are finely crafted by legendary manufacturer ProVia. Our window series options include:
EcoTek 1200 Series – delivers impressive energy efficiency at a price point that fits your budget
EcoTek 2200 Series – windows that feature two panes of low-E glass for even better thermal performance
EcoTek 3200 Series – upgrades to triple-pane glass for the ultimate in home energy efficiency
No matter which series is the right choice for your home and budget, your new windows will feature ENERGY STAR®-rated glass and gorgeous vinyl frames that are a cinch to keep clean.
Secure Front Doors and Smoothly Operating Patio Doors
Add a touch of color to your home's façade and increase security with a new fiberglass or steel front door designed by the experts at WinTek USA. Our front entry doors are available in numerous colors and woodgrain textures to create a one-of-a-kind look. Plus, our patio doors add elegance with slim frames and improve thermal performance with high-efficiency glass. Our exterior doors are a great option to enhance your home!
Learn More About Our Windows and Doors
For more information about how our American-made windows and doors can improve your home, contact us today. WinTek USA is the home improvement contractor you can rely on for quality products, expert craftsmanship, and exclusive lifetime warranty protection in Little Rock, AR.