Need a Home Improvement Contractor to Service Your Gulfport, MS, Home? WinTek USA is Here!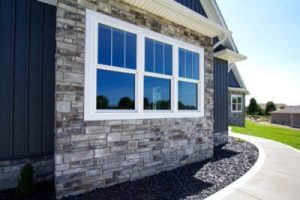 If you are dissatisfied with the style or performance of your home's windows or exterior doors, it's time to call WinTek USA. Since our founding, we have flawlessly installed energy efficient replacement windows and doors for homeowners in Gulfport, Mississippi, and throughout the Southern United States. We pride ourselves on providing the best products and a level of customer service that you will not be able to find from any other home improvement contractor. That's why homeowners love working with WinTek USA!
Our Energy-Efficient Replacement Windows
The WinTek USA team installs energy efficient replacement windows that are custom-made for our customers by the renowned manufacturer, ProVia. You can depend on our EcoTek by ProVia windows to improve your home's style and thermal performance, potentially leading to a higher home value and reduced energy bills. Best of all, EcoTek by ProVia comes in three models, allowing any homeowner to find an option that meets their preferences and budget requirements.
Exterior Door Options That You'll Love
We also provide exterior door replacement services for Gulfport homeowners. Our front and patio doors are exceptionally sturdy can be customized to match your aesthetic preferences. With our durable doors protecting your property, you will be able to sleep soundly.
Choose Gulfport's No. 1 Home Improvement Contractor
If you're ready to upgrade your home, contact WinTek USA today. We would love to show you firsthand why we're considered the top home improvement company serving Gulfport, MS.