Awning Windows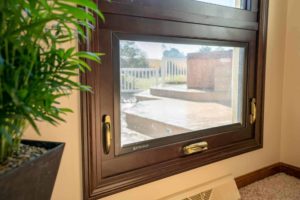 Awning windows allow you to fill the space of any room in your home with light and airflow while keeping the rain out. Similar to our casement window but hinged on the top and swings outward from the bottom. Built to last and provide beauty, charm, style, and versatility you'll enjoy for years to come.
Let the Fresh Air In and Keep the Rain Out
WinTek USA's Ecotek awning windows feature one operational window sash hinged along the top and opens by tilting outward from the bottom creating an awning-like effect. Accurately named, awning windows allow you to catch a fresh breeze even during a light rainstorm. Our awning windows open with the turn of a handle for easy cleaning. A single lever lock that activates multiple locking points ensures these window styles are exceptionally secure as well.