Double Hung Windows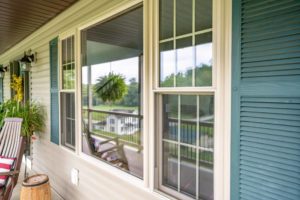 Double-hung windows are the most popular types of residential window styles. These windows are extremely versatile. Double-hung windows tilt into your room for easily cleaning. Functional and stylish makes it the perfect window for most homeowners.
A Classic Style With Simple Maintenance
WinTek USA's Ecotek double-hung windows feature two operating sashes—so you can open both the top and bottom parts of the window. Tilt-in sashes make cleaning and maintenance a breeze. Their stylish beauty enhances the look of any home. Ecotek windows provide excellent thermal performance.