The Home Improvement Contractor of Choice Serving Birmingham, AL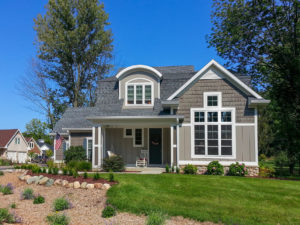 Are aging windows and doors detracting from your home's curb appeal or allowing drafts into your home? If so, turn to WinTek USA for a solution. We are a reputable home improvement contractor offering window and door replacement services to homeowners in the Birmingham, Alabama, area. What makes our windows and doors the right choice for your home? We'd love to tell you!
Gorgeous and Energy-Efficient Replacement Windows
Timeless beauty and exceptional performance—you expect a lot from new windows. To ensure that we deliver on those expectations, we've partnered with renowned manufacturer ProVia to craft three series of windows with our proprietary designs. Our window series include:
EcoTek by ProVia 1200 Series – a practical option that provides impressive energy efficiency at a price point that fits your budget
EcoTek by ProVia 2200 Series – double-pane windows that improve thermal performance
EcoTek by Provia 3200 Series – triple-pane windows for the ultimate performance
Our experts will help you select the series that is right for your home and budget. Regardless of your choice, your new windows from WinTek USA will boast attractive and easy-to-clean vinyl frames, as well as ENERGY STAR®-rated glass, delivering both timeless beauty and exceptional energy efficiency.
Secure Front Doors and Smoothly Functioning Patio Doors
WinTek USA can also replace your home's exterior doors. Our ultra-durable front doors—crafted from either fiberglass or steel—can be customized to deliver a one-of-a-kind look, and our patio doors include the same high-performance glass as our windows. And thanks to our professional installations, you can expect your new doors to operate smoothly for years to come.
Let's Get Started
Whether you're looking to beautify your home or make energy-efficient home improvements by having new windows and doors installed, you'll find a trusted home improvement contractor at WinTek USA. Our products are made in America, and we offer exclusive lifetime warranty protection for homeowners in Birmingham, AL. Contact WinTek USA today to learn more.