Impact Windows for Homeowners in Storm-Prone Areas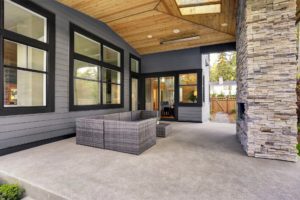 Do you live along the coast or in another area where thunderstorms are frequent? If so, you may be concerned about damage from flying debris. At WinTek USA, we have a solution that can help protect your home when the weather turns for the worse: impact windows.
Shatter-Proof Glass
Our impact-resistant windows feature laminated glass for extra strength against flying projectiles. While windblown debris may crack the glass if it hits the pane hard enough, the glass will not shatter, preventing both the airborne object and shards of broken glass from blowing into your home.
Other Benefits of High Impact Windows
The laminated glass in our replacement impact windows not only resists impacts, but it also delivers other great benefits. For instance, our impact hurricane windows minimize noise from outside, helping you maintain a peaceful home. Additionally, impact windows from WinTek USA are energy efficient and can help keep your home comfortable with less work for your HVAC system.
Learn More About Our Impact Window Installation Service
For more information about our impact windows and whether they're the right choice for your home, contact WinTek USA today. Our impact-resistant windows are made in the USA and available to homeowners in Arkansas, Mississippi, Alabama, Louisiana, and east Texas.